We built Kazoom Kids on the belief that science is real, science is fun, and science is for everyone — especially our littlest learners. We believe deeply that science should be ungendered and we have made it our mission to spark scientific curiosity and a lifelong love of science and engineering for all children.
Shop shoes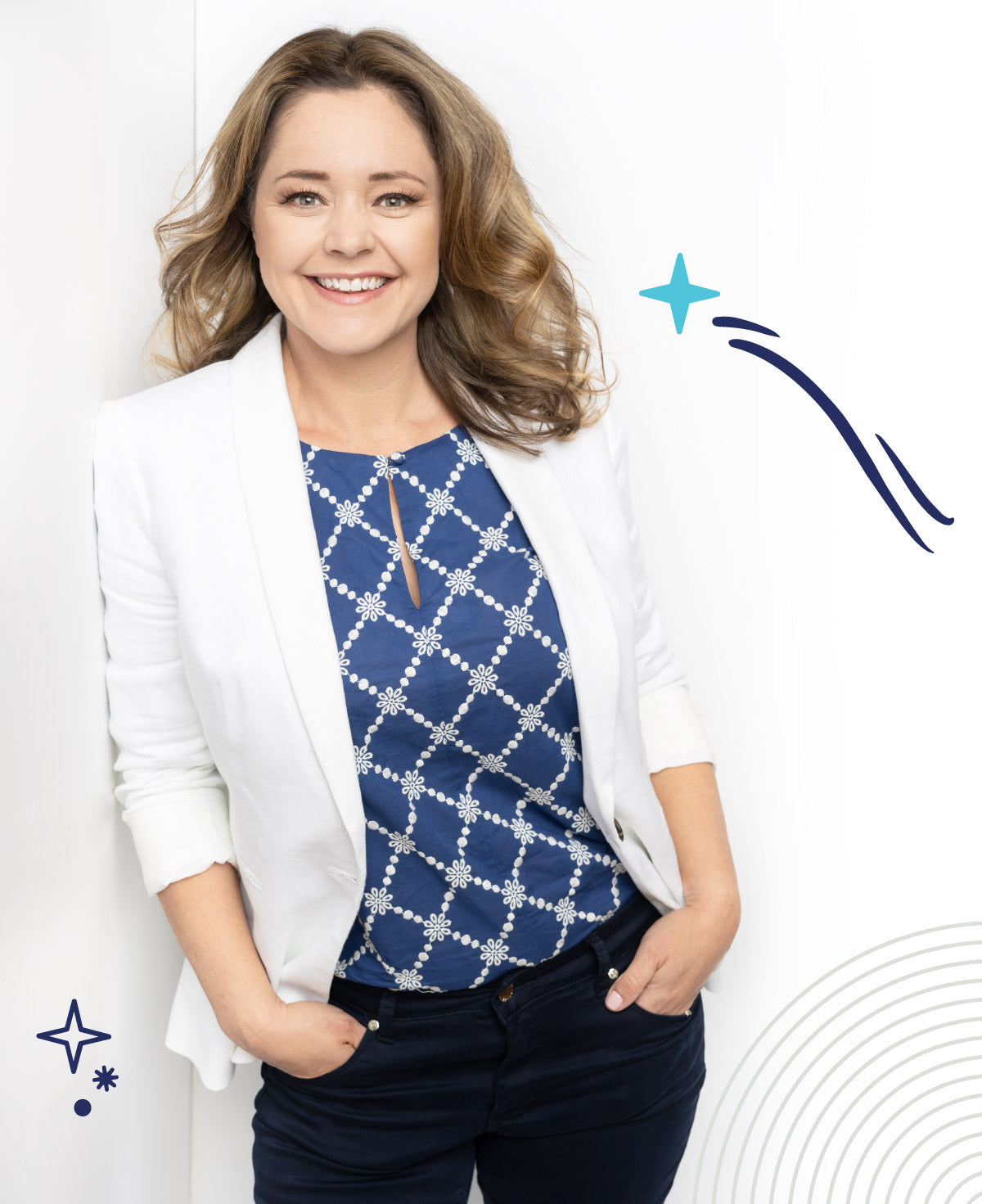 About Our Founder
As a Colorado mom of three amazing kids, I have spent many years looking for fun and easy ways to help get my kids excited about learning, and to nurture that natural sense of wonder that little kids have.  That's where Kazoom Kids began.
After spending 15 years running a successful B2B business and several more in the non-profit space, I stepped away in 2017 to care for my littlest learner full time. A few years later, I was inspired to create Kazoom Kids: a brand focused on providing quality, durable and functional products that help nurture children's natural sense of curiosity. 
We brought together an incredible team of women who are experts in their field; most of which are moms themselves or work closely with young children. Our team spent two years rigorously designing every detail of our shoes, socks, packaging, and website.  You'll find every detail is something a parent would care about and appreciate. 
As a boutique kids shoe and apparel company, we hope you love the idea of Kazoom Kids and enjoy our products as much as we do. Shoot me a note on our contact us page if you have any questions or comments. If you like our brand and products please spread the word and sign up for our newsletter (see below). Thanks for visiting us; we look forward to exploring with you!
- Elizabeth
Shop Shoes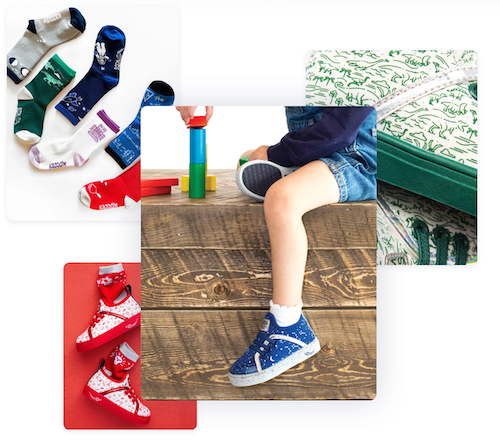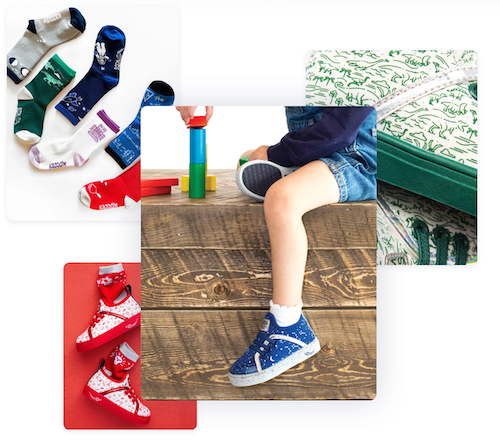 Our Vision
Like many parents, we were frustrated by the footwear options available today for young kids. So often, if kids' shoes and socks are practical, they're not stylish. If they're stylish, they're not practical. Kids aren't usually thinking about durability and comfort though — they want footwear that's fun! That's why we set out to create a fashion-forward line of kids shoes and socks in bright colors and playful patterns that captivate kids and inspire their interest and curiosity for scientific discovery.  Why should superheroes and princesses get all the love? Kazoom Kids shoes and socks encourage learning with cool themes and vibrant palettes that kids want to wear.
Shop Shoes
The Three E's
We know children have a natural inclination to explore, innovate, and discover, and it's our job as parents and caregivers to nurture these qualities any way we can. Kazoom Kids shoes and socks are EXCITING to show off, EFFORTLESS to wear, and ENGAGING for young minds.
Shop Shoes
Exciting

With bright colors and playful science-theme patterns, our children's shoes and socks are eye-catching and imaginative. We know you'll love the quality of Kazoom Kids shoes and socks and the opportunity to build enthusiasm for science and engineering in your child.

Effortless


Our children's shoes and socks are comfortable, durable, and easy for active kids to slip on and off as they head out the door. Colorful soles won't show dirt, and neoprene bodies resist water and clean up nicely.

Engaging

Our packaging includes games and activities to get you started as you explore STEM concepts with your child. It empowers parents to highlight these topics in age-appropriate ways without overexplaining or oversimplifying.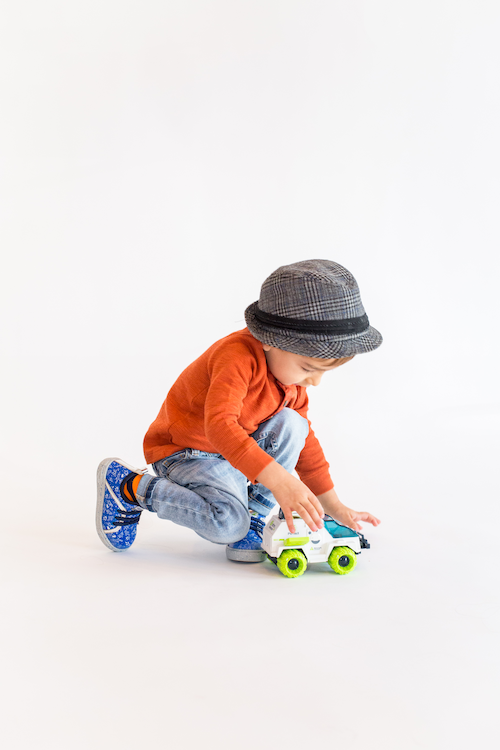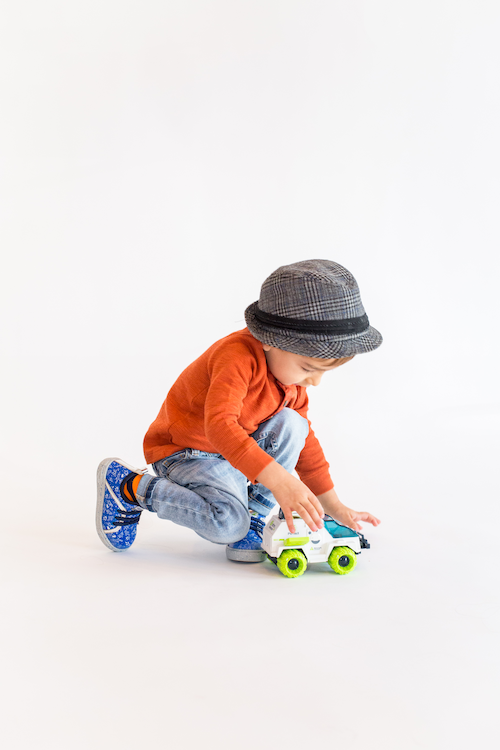 So Much More Than Shoes
When your child slips on Kazoom Kids shoes and socks, that's just the first step. It's the adventures that follow that motivate us: Gazing at the stars. Digging for dino fossils. Building and innovating. Solving problems. Calculating the possibilities. Figuring out how things work. With every step, you'll "sneaker" in science that sparks your curious kid's interest in the world around them. Join the journey and enjoy the exploration that follows!
Shop Shoes